---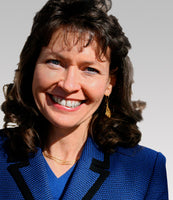 Audra Grace Shelby began her life in missions as an infant, when her parents were appointed as career missionaries to South America. After her mother dies tragically during childbirth, five year old Audra returned to the United States with her widowed father and her four siblings. Audra's father remarried and the family returned to the missions field, this time in the Caribbean.
As a young adult, Audra thought the missionary aspect of her life was complete. She served as a children's editor for religious curriculum, and then pursued an interest in graphic design and heirloom sewing. Quite unexpectedly her husband announced he felt they were being called to the missions field. Leaving Texas behind, they traveled to Yemen with their young children in tow. They would later move to Egypt before returning to the U.S., after having served as Southern Baptist missionaries to the Middle East for nine years.
Audra's first book, Behind The Veils of Yemen, is her story of sharing God's love and message to Muslim women in ways they could receive. Today, Audra is just as passionate to communicate who God is in a way people understand. She utilizes every opportunity to speak at conferences and churches, on radio and television broadcasts, and through her writing. Audra and her husband have four children and have celebrated more than 25 years of marriage. They remain actively involved in global ministries and outreach, getting God's message to unreached people in the Middle East and around the world. Available on DVD or Audio CD.